We have built our library.
Learning is not only from text books. We can learn much from various activities. We think activities are very important for dou-learning. They are learning by experiences. Experiences are what make us human beings. We feel, think, act, work together and accomplish the task with pleasure and satisfaction.
We have so many books, about over 20,000 books. We are in trouble about the space of books. So, we have built our library. Of course by ourselves.
At first, we took down an old cabin. In the following picture, Hasumi and Hiroya worked.
After we got rid of the old cabin, we made the base of pillars and walls. We put anchor bolts into concrete brocks.
We made pillars and framework of ceiling. Itsumi screw up bolts on the framework of ceiling. She uses an electric driver. Somebody thinks it is dangerous for children, I think so. She wanted to use it because of danger. She must be carefull with it. She must think how to use it without risk. That is learning on experience. OK, go ahead!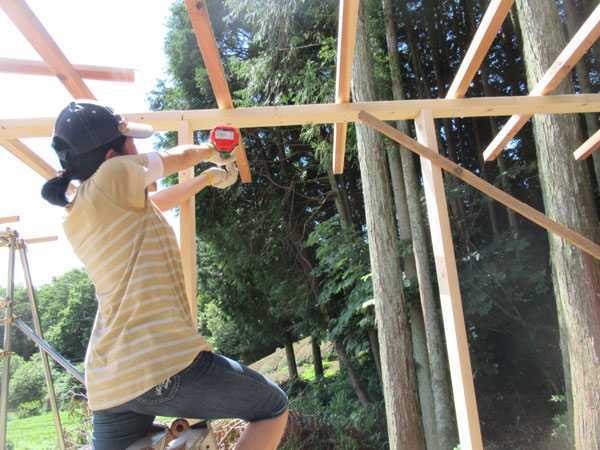 We put roofs on the framework. Hiromi stood on a stepladder. That was dangerous, a little. OK, think of the risk, and do your best!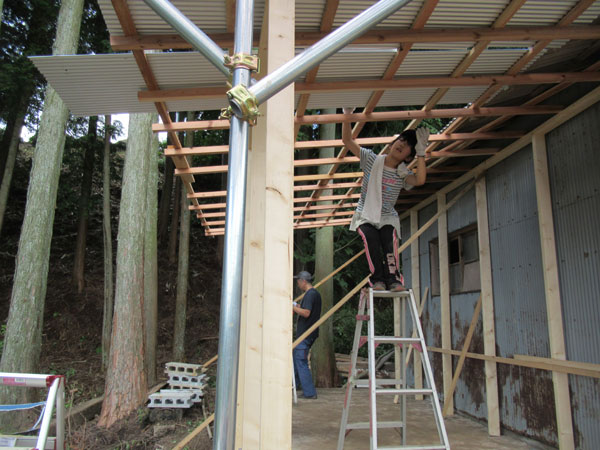 We made the outside walls. Nagomi and Hiromi hit nails by hammer. That was dangerous, a little. OK, no problem. Use it with much care.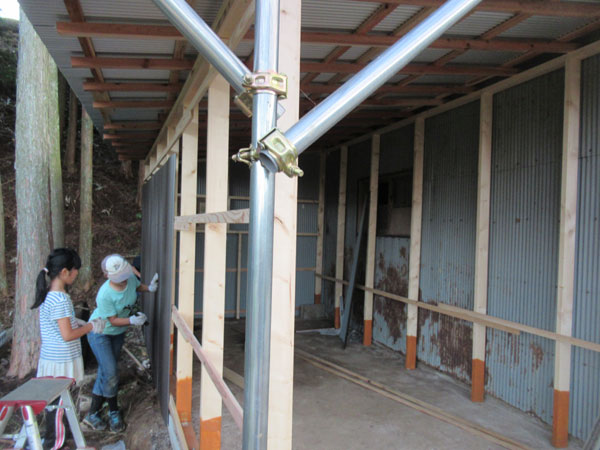 Nagomi mixed cement and sand, made mortar for base brocks. She wanted to do the task with interest. That was hard work. She did it with pleasure.
Hiromi cut woods by saw. Also it was dangerous for little child. OK, OK. If you want to do that, do your best.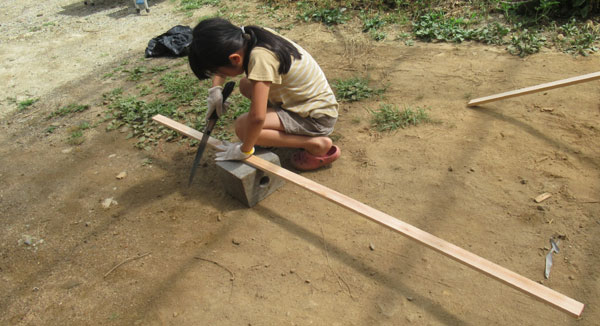 One sheet of floor was set. Hiromi was moved and got her body to the floor. Look! Her smile!
We made innner walls. Daughters worked with great pleasure. We all took the task.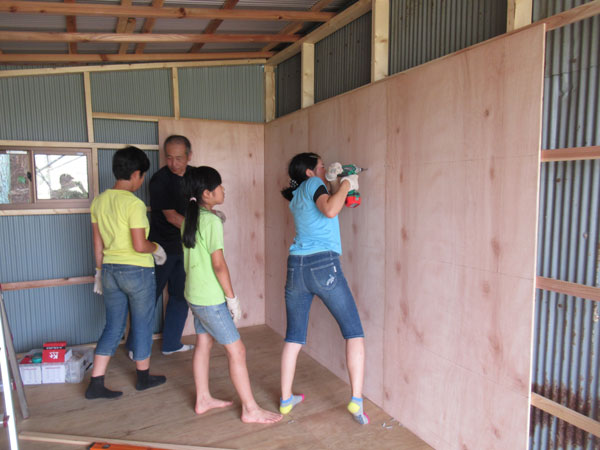 At last, we made shelves of books. Hasumi used the electric driver. He is powerful.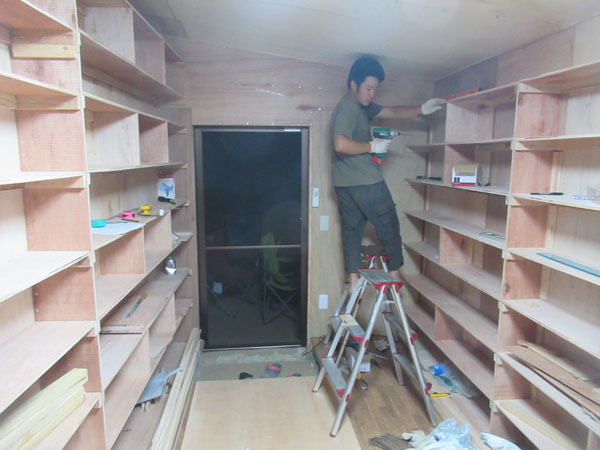 Finally the library was accomplished!
Itsumi and Hiromi clean the floor. We think cleaning is also important for learning. The behavior makes us great. We want to clean with our soul.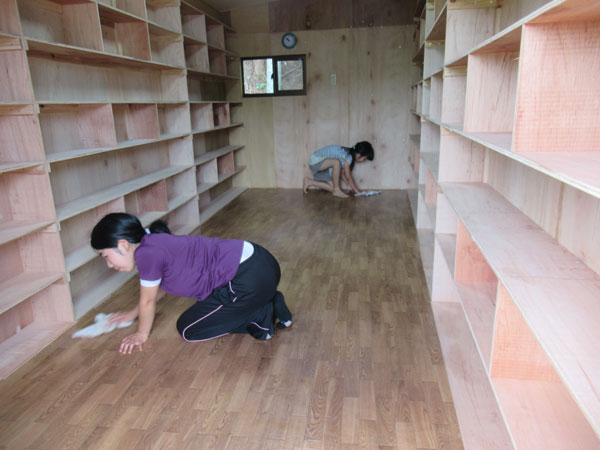 We put many books. We have learned much through the work. Thanks for books!