We are family
We are family, a father, a mother, a son and 3 daughters.
4 children have been learning by home based education. Our learning style is dou learning. We live in Dosenbo which is countryside.
Hiroya

I was born in Osaka and moved to Dosenbo at 28 years old. I have lived in both city and countryside.

I work at my home with publishing job.

I have rebuild our house, and I can say "We live in the handmade house." I like to do what I can do by myself.

Yoriko

I was born in Saitama near Tokyo. I married and moved to Dosenbo.  I have lived in both city and countryside. Really I married by internet. My husband and I have met on internet at first time.

I work with my husband.

I like to go remains of old ages, old temples, old shrines. I want to go trekking.

Hasumi

20 years old

I am interested in "human beings". I like history, literature and thought.

I think of my future.

Itsumi

18 years old

I'm interested in foreign countries' cultures and languages. I want to know about all over the world. And now, I exchange letters and e-mails with about 10 people in many countries.

I love baseball and animals very much!  Also I love singing, reading books, drawing, listening music and watching American dramas!!

Nagomi

15 years old

I like to reading books. Recently I read books of Agatha Christie. I want to read all of her books.

I like to play in mountains. Walking in the forests, climing cliffs, climing trees!

Hiromi

13 years old

I am happy every day!

I am a little shy, but I want to make friends with many people.
We live in Dosenbo
Minamiyamashiro Village is at the south edge of Kyoto Prefecture. Dosenbo is the north part of Minamiyamashiro Village.
Dosenbo is two hours far by car from Osaka, Kyoto, Nagoya.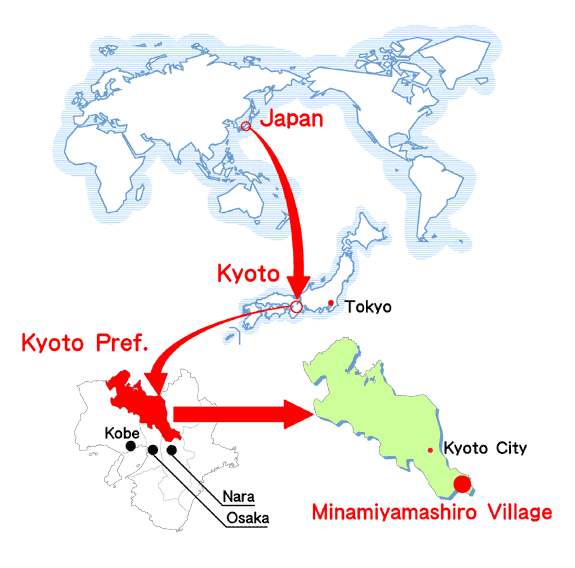 Dosenbo is at the top of hills (mountains) of 500 meters high above sea level.
The next picture is the image of Dosenbo.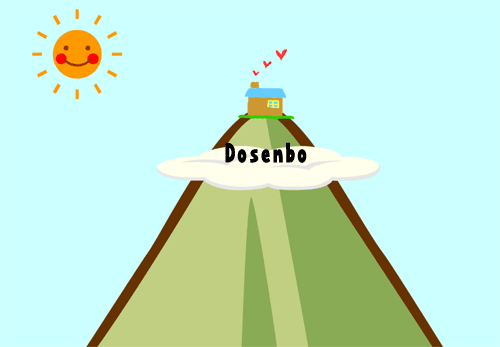 We see Dosenbo from the Kizu river.
In winter, we see a sea of clouds. It's mysterious landscape.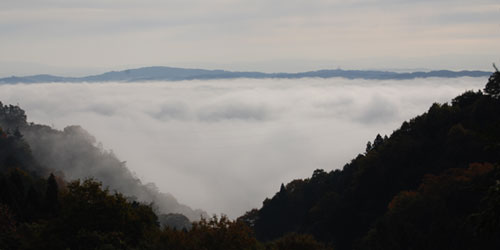 Dosenbo has much tea fields.
Dosenbo is among forest! We like forest. Forest is the great teacher!