Daughters love ancient costumes
One day, Daughters asked me to purchase the old clothes of kimonos in the auction (21 cloths including Haori and so on).
Because they were described as recycling and materials, I said "There may be few items to wear".
My daughters say, "We wear them when we will play outside. We will cut it and use it . It is not important that they are dirty or crumbled. "
Soon I purchased them. I was surprised at them, because many of them were able to be worn.
Daughters drew the designs of their favorite costumes in advance. They cut them roughly for the designs. Itsumi sewed them with the sewing machine.
It is the foundation of dou-learning to think everything by ourselves and make it by ourselves.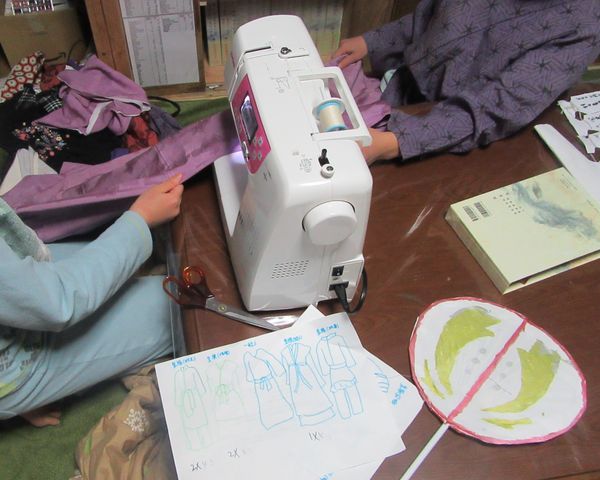 They wear the costumes which they made.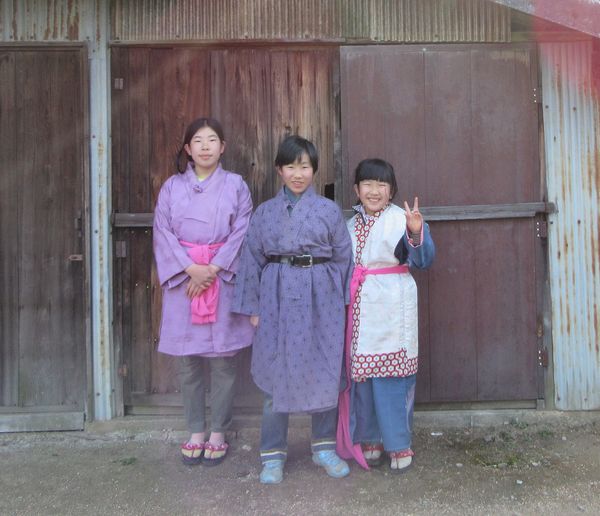 There are costumes both for men and for women. Itsumi is wearing costumes for women, Nagomi is wearing costumes for men.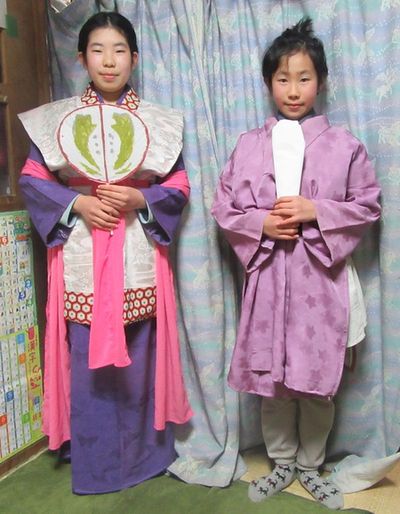 They are playing outside wearing these costumes.